SAINT-BRUNO-DE-MONTARVILLE, September 25, 2020 ─ Creos is proud to rank among Canada's 400 Top Growing Companies according to the Globe and Mail's Report on Business magazine. The list ranks Canadian companies by the percentage of their revenue growth over a three-year period from 2016 to 2019. At Creos, revenue growth reached 398%.
In addition, Creos ranks 17th on the list of 61 Growth Leaders in Quebec, as chosen by the business magazine L'actualité in partnership with The Globe and Mail.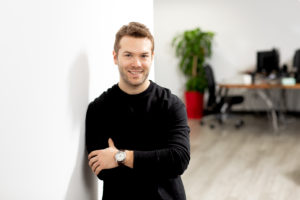 "Our growth shows the enthusiastic response to our installations, which breathe new life into public spaces and stimulate local economies. The installations attract positive public attention and media visibility to decision-makers who choose to present them," said Alexandre Lemieux, Director of Business Development and co-founder.
Creos exports interactive installations, and transforms public spaces, here and around the world, into unique places that offer visitors an unforgettable sensory experience. Creos stands out for its superior quality turnkey tour production services.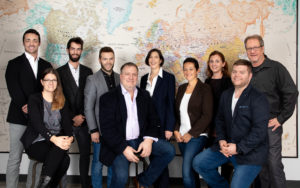 "Creos' success reflects the team's perseverance, attentiveness, and agility," said Benoît Lemieux, General Manager. "We encourage each member of the team to cultivate these strengths because they foster inspiration which leads to great things."
The ranking of top growing companies by the Globe and Mail and L'actualité celebrates entrepreneurial excellence in Canada and highlights innovation and job creation by successful Quebec entrepreneurs whose business growth contributes to Quebec's wealth. "The stories of Canada's Top Growing Companies are worth telling at any time but are especially relevant in the wake of COVID-19 pandemic," says James Cowan, Editor of Report on Business magazine. "As businesses work to rebuild the economy, their resilience and innovation make for essential reading." Discover the 400 Canada's top growing companies here.
About THE GLOBE AND MAIL
The Globe and Mail is one of Canada's foremost news media companies. It has been leading the national discussion and effecting political change through independent and courageous journalism since 1844. With award-winning coverage of business, politics and national affairs, The Globe and Mail reaches 6.6 million readers every week in print and digital formats, and Report on Business magazine reaches 1.8 million readers annually in print and digital.
About L'actualité
L'actualité has been the foremost French-language public affairs magazine in Canada since 1976. Winner of the Magazine Grand Prix at the 2020 National Magazine Awards, L'actualité reaches 1.1 million readers each month in digital and print formats. L'actualité is the property of Mishmash Media Inc.