SAINT-BRUNO-DE-MONTARVILLE, June 19, 2020 – Creos is proud to have won the Excellence Award in the Export category presented by the CCIRS (South Shore Chamber of Commerce and Industry). The award recognizes Creos' overall excellence and performance as a leading agency in the field of interactive installations. Created in 1984, the competition has welcomed more than 1,000 finalists and rewarded more than 1 200 finalists in 11 categories.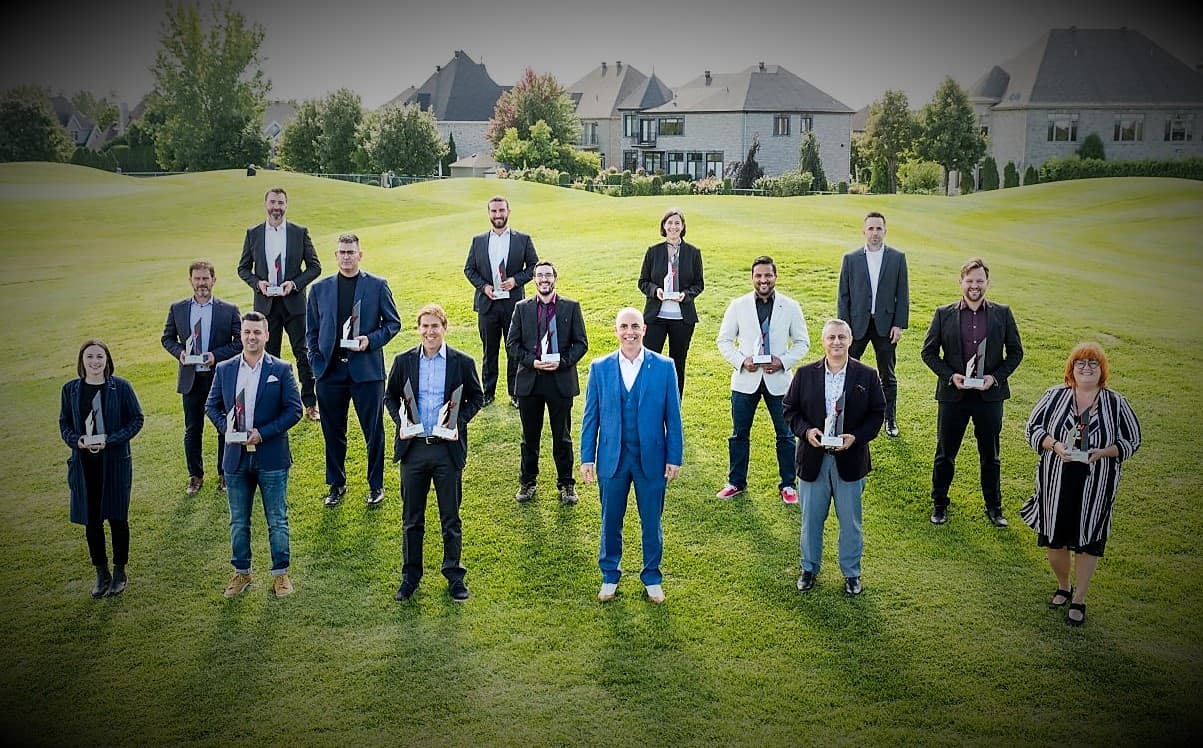 The award highlights the determination, commitment, professionalism and creativity of the young Creos team. "Our success reflects a healthy dose of perseverance and boldness" said Alexandre Lemieux, Director of Business Development. "We share this honour with the creators of high-quality installations that we represent, as well as with the fully invested owners of those installations. Our clients around the world are eager to enhance their public spaces, and to leverage their positive economic and social impact. We're there to help our clients harness the full potential of their public spaces," he adds.
Creos would like to thank its sponsor DEL, Développement économique de l'agglomération de Longueuil, for supporting its application to the CCIRS Excellence Award.
Here is a heart-warming testimony

:

"I wanted to take a few moments to congratulate you on the exceptional recognition you received at the Dominique Rollin gala in the export category.  I chaired this CCIRS contest for many years, and I can confirm that this is a very prestigious prize. Out of all the great Quebec businesses that entered, you truly deserved this award.  The companies in this contest are not drawn randomly—winners are chosen as a result of their hard work and dedication and so you should be very proud of this honour.

We also feel immense pride in you and consider ourselves fortunate to be your partner of choice. 

Hats off to you and your contribution to Quebecois entrepreneurship!"

Geneviève Turbide-Potvin, MBA, Vice-president Businesss, Banque Nationale du Canada
The Creos placemaking effect
Creos is a Quebec-based family-owned business that has mastered the art of bringing art to the world. The firm is committed to extending the life cycle of interactive installations and presenting them to audiences worldwide. Creos offers:
A diversified portfolio showcasing 16 original installations
Installations having travelled in 50 cities, 11 countries, 4 continents
More than 3,000 days of one-of-a-kind experiences in different public spaces
Positive economic and social outcomes for all stakeholders
About the South Shore Chamber of Commerce and Industry (CCIRS)
The CCIRS is the third largest business group in Québec. Through its membership, the CCIRS has been contributing to and advocating for the advancement of the South Shore's business community since 1959. As a catalyst for economic growth, the CCIRS brings together and promotes the resources and businesses on its territory.
For more information:
Sonia Pépin
Senior advisor – Projets
sonia.pepin@creos.io