SAINT-BRUNO-DE-MONTARVILLE, May 9, 2019 – Creos, a leading agency in the field of interactive installations, is proud to have been named by the CCIRS (South Shore Chamber of Commerce and Industry) as an Excellence Award finalist in the Export category. The award recognizes overall excellence and rewards companies that have distinguished themselves among their peers. Created in 1984, the competition has welcomed more than 1,000 finalists and rewarded more than 345 companies in 10 categories.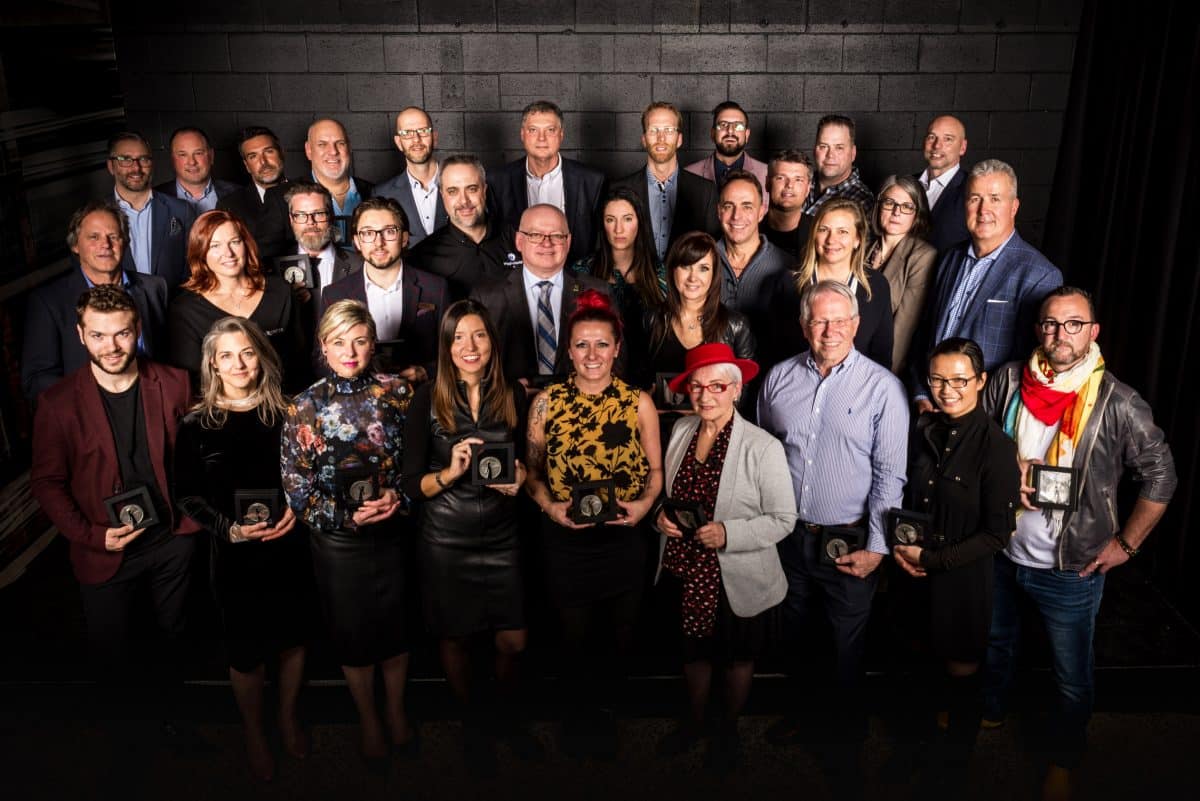 Creos would like to thank its co-sponsors BNC and EDC for supporting our application to the competition. These partners supported our bold project to export interactive installations, and they have played an essential role in our path towards success. For Benoît Lemieux, General Manager at Creos, this nomination, which follows that of the Mercuriades Award, demonstrates once again that culture and business can go hand in hand.
An exceptional model
Creos is a Québec-based family-owned business that gives new life to interactive installations by transporting them all over the world. It is the only company to offer a portfolio of more than a dozen interactive installations providing visitors with a unique sensory and interactive experience that changes based on the location and users. The high-quality turnkey service and exceptional reliability during tour production are what set Creos apart.
The young team of professionals at Creos is proud of this nomination which reflects their determination, commitment, and creativity. "This achievement encourages us to continue to boldly go forward and pursue our efforts, but mostly pays tribute to the creators and their high quality installations, the invested owners and our clients who are eager to animate and embellish their public space", said Alexandre Lemieux, Director of Business Development.
About Creos
As a leading agency for temporary interactive installations, Creos connects owners, creators, and distributors of public art around the world. Creos works with clients to design and develop projects that enable them to reclaim their public spaces for artistic purposes.
Creos also offers expert consulting services for the technical design of outdoor public spaces, and project management services for the development of interactive installations.
About the CCIRS
The CCIRS (South Shore Chamber of Commerce and Industry) is the third largest business group in Québec. With nearly 1,400 members, the CCIRS strongly contributes to the advancement of the South Shore's business community. With its regional scope, the CCIRS is able to support the interests of its members and, together with its partners, promote the economic growth of the territory. The CCIRS is affiliated with the Fédération des Chambres de commerce du Québec (FCCQ).
Information:
Julie Chamberland
Advisor, Marketing and Communication
julie.chamberland@creos.io
Sonia Pépin
Senior Advisor – Projets
sonia.pepin@creos.io