HUB Montréal – Redefining site specific one space at the time: The case of Passage
On October 18, 2022, as part of HUB Montréal, Creos had the opportunity to participate in the PANEL: Location-based experiential transformations – enhancing your DNA alongside Halo Création and Troublemakers. Under the expert hand of the moderator, Myriam Achard, Head of New Media Partnerships and Public Relations at the PHI Center, we discussed how to redefine the specificities of a site, one space at a time. To support our vision, we shared the journey of the installation Passage during its first 6 years of touring. More than20 cities in 3 countries have seen one of their public places transformed with Passage. 
To discover Passage, click HERE.
Client
HUB Montréal
Participant
Alexandre Lemieux, Creos
Emplacement
Montreal, Quebec
2022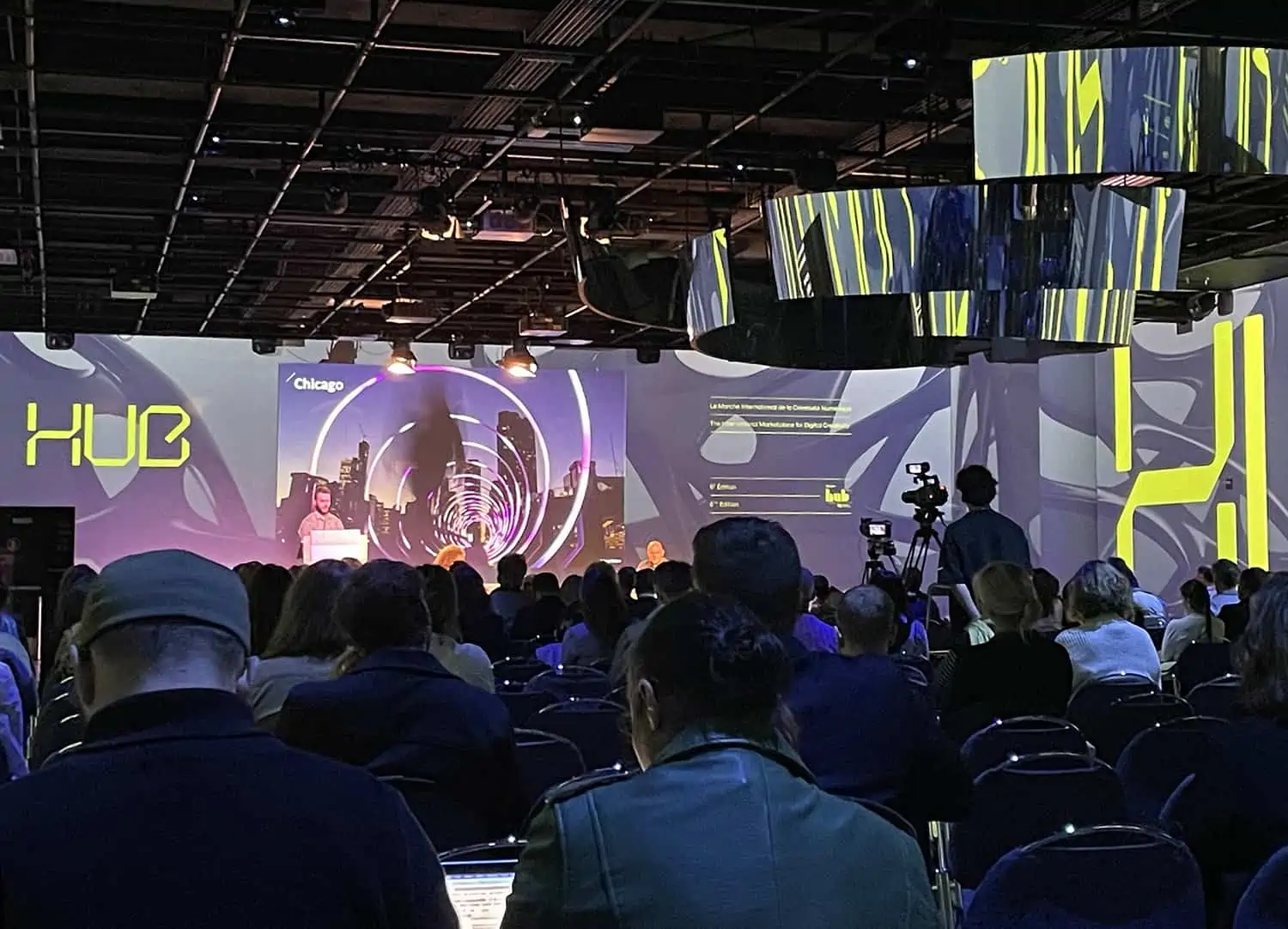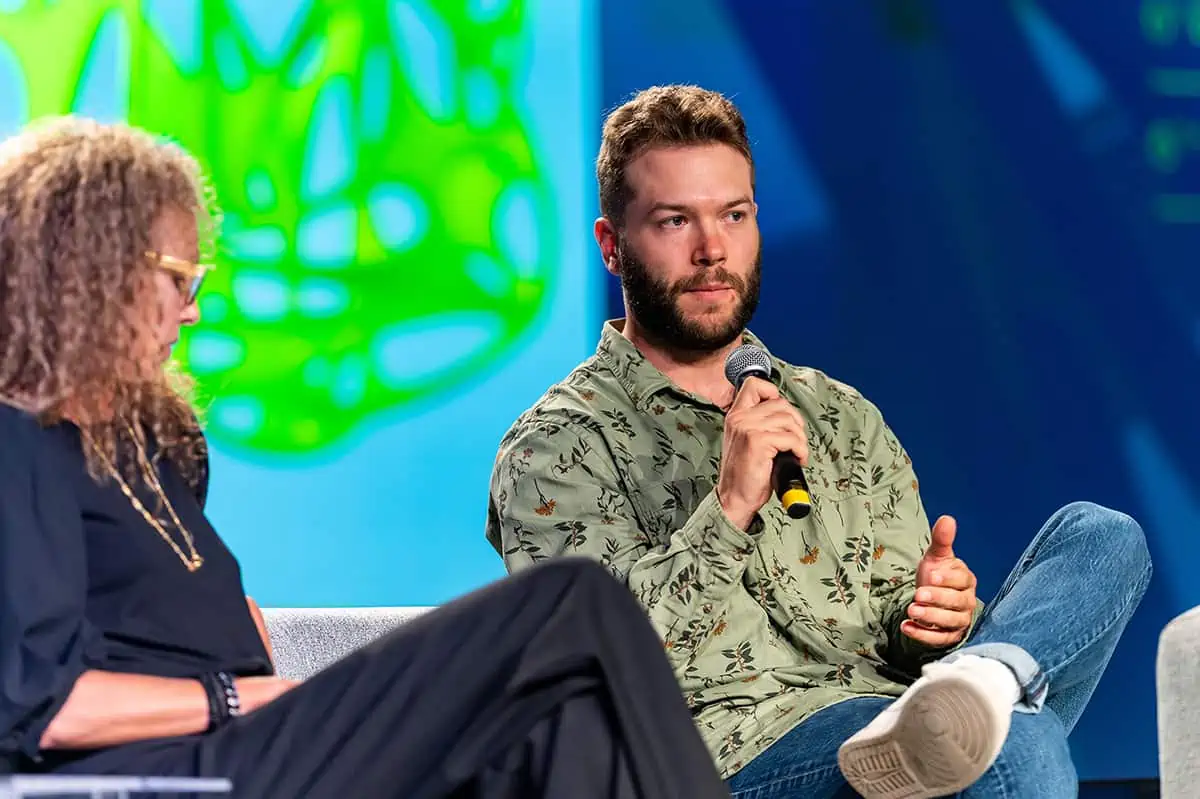 In addition to this panel, during the event we also offered potential buyers to live the interactive experience of Optik, the newest installation available in Creos' portfolio.
This first participation at HUB Montreal gave us the opportunity to experience rich moments of discovery and to meet future business partners!
We are happy to share some of the memorable moments of this incredible event.