SAINT-BRUNO-DE-MONTARVILLE, September 29, 2020 ─ Creos is proud to rank 17th on the list of 61 Growth Leaders in Quebec, as chosen by the business magazine L'actualité in partnership with The Globe and Mail.
The list of Growth Leaders celebrates innovation and job creation by successful Quebec entrepreneurs whose business growth is a source of wealth for Quebec. The ranking is based on the percentage of revenue growth from 2016 to 2019. To discover the 2020 Leaders de la croissance, in french, click here.
In addition, Creos ranks among Canada's 400 Top Growing Companies according to the Globe and Mail's Report on Business magazine. The list ranks Canadian companies by the percentage of their revenue growth over a three-year period. At Creos, revenue growth reached 398%.
Creos exports interactive installations, and transforms public spaces, here and around the world, into unique places that offer visitors an unforgettable sensory experience.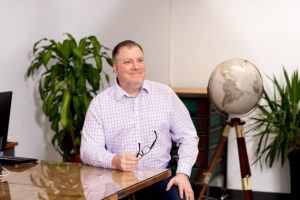 "The pandemic forced Quebec to put everything on hold last spring. As things reopened, communities were quick to want to liven up their public spaces," says Benoît Lemieux, General Manager. "We are pleased to have been able to provide communities with some joie de vivre and to contribute to the economic recovery of major cities and small municipalities alike."
Creos' portfolio instills new life into public spaces. "The Impulsion and Prismatica installations brought excitement to Shawinigan's summer 2020 roundup," recalls Sandie Trudel, Head of Culture Shawinigan. "Namely, Impulsion really revived the sense of belonging for many citizens. Cultural mission accomplished!"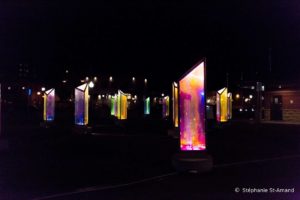 About L'ACTUALITÉ
L'actualité has been the foremost French-language public affairs magazine in Canada since 1976. Winner of the Magazine Grand Prix at the 2020 National Magazine Awards, L'actualité reaches 1.1 million readers each month in digital and print formats. L'actualité is the property of Mishmash Media Inc.
For more information
Sonia Pépin
Senior Advisor – Projects
sonia.pepin@creos.io