Creos – Art in Public Places
Creos presents some of its projects in the May-June 2020 edition of Sculpture magazine dedicated to promoting sculptural art around the world.
This special issue on art in public spaces highlights the artists who create public works, companies that implement them, and organizations that support their existence.
Sculpture magazine is published by the International Sculpture Center. It is the premiere publication in the field of contemporary art in all its sculptural dimensions. Both in print and online, Sculpture reaches an audience of over 37,500 readers per issue, in more than 70 countries worldwide.
Discover the Creos page.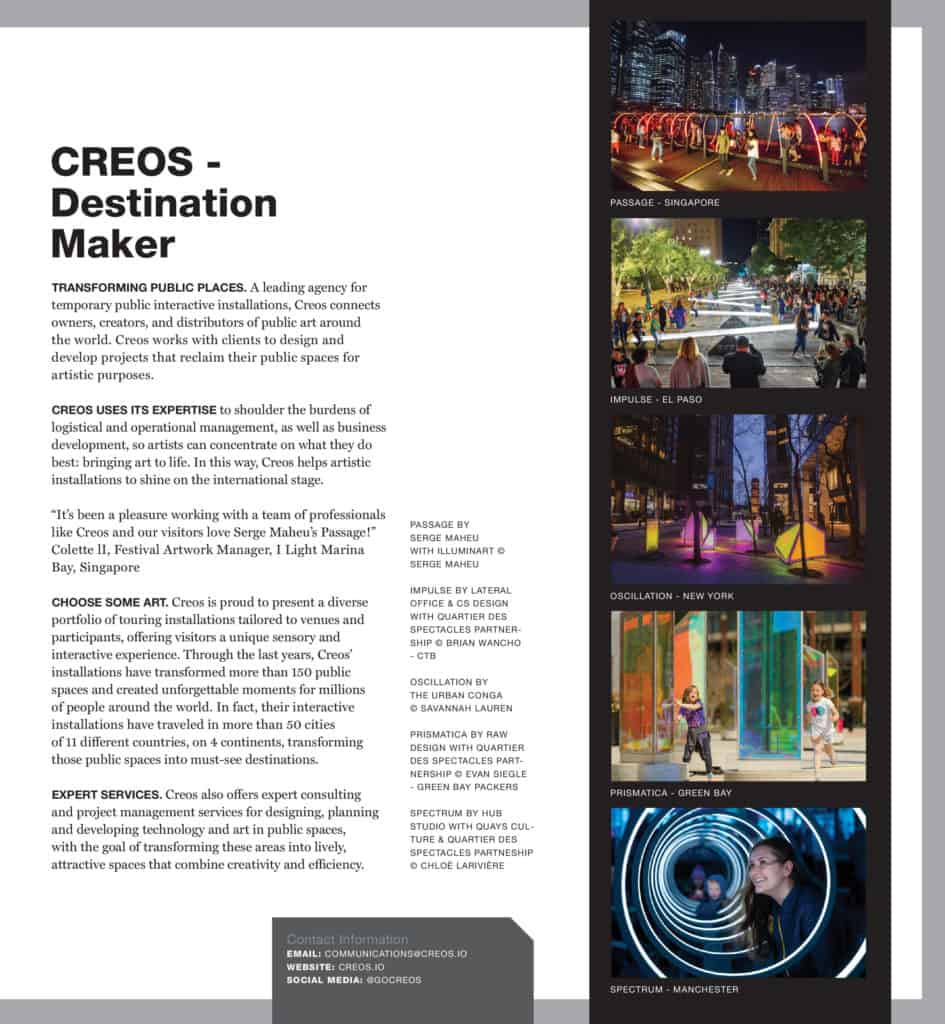 The special issue is available in the print version of the magazine or online for subscribers. To view or subscribe to the magazine, click here.
Take advantage of a 30% discount on your subscription by entering the following promotion code: CREOS20
Media
Sculpture Magazine
By
Sculpture
Publishing date
May – June
2020